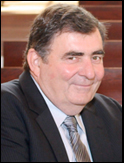 Jim Brigham Sr. (CEO and President)
Jim Brigham Sr. began building homes well over 30 yeas ago.He started out in the business by remodeling basements, then over time constructing new homes. Jim Sr. incorporated Brigham Construction Company in 1976 after he built a new home for his family and within months of their 'move in' date, had multiple unsolicited offers to buy the home.After this happened several times, Jim switched his focus to developing and constructing luxury single family homes and townhome developments.He also kept a focus for a division of the business to develop and build commercial/residential three story building developments.Within this segment of Brigham Construction many doctor and dental offices have been built, as well as commercial warehouses.
Jim Sr. is a member of the Southside Builders Association and sits on the Board of Directors for them.
He's received numerous awards, including the achievement award for Over 25 Years of Continuing Growth and Customer Satisfaction.
In over 30 years of business, the ultimate goal remains the same for Brigham Construction Company, customer satisfaction.
Just as when he began the business over 30 years ago, quality and fair pricing for his high end luxury homes is the focus.He won't build a home that he would not move his own family into.
Brigham is synonymous with quality and luxury.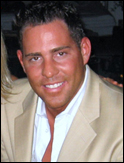 Jim Brigham Jr. (Vice President)
Jim Jr. began his career in the business at age 14 as he spent summers cleaning up new homes for his father and BCC. He definitely had a taste for family business early on.
He continued working for his father on and off through high school and college which is how he gained the knowledge and experience for all of the various trades.
Jim Jr. has degrees in business and real estate and as a young adult he went to work for one of the largest development companies' downtown Chicago. For over 5 years he was the top sales person and sales manager. He worked closely with developers, architects, and construction managers to plan new developments.
After realizing his true love of development and building, he came back to work with his father at Brigham Construction Company, and grow the business.
Jim Jr. is an EPA certified Renovator, a graduate of the Bob Schultz New Home Specialists, as well as a member of the Southside Homebuilders Association.
Jim Jr. focuses not only on the development and construction of luxury new homes, but also luxury renovations. And of course, continues to reinforce the Brigham trademark of luxury and quality at a fair price.
Designed by